Plouhinec - Menez Dregan
The Discovery Bus of the CCC project stopped at the archaeological site of Menez Dregan where sereral workshops were organized for 50 pupils from the primary school of Plouhinec. 
General Public visiting the archaeological site had the chance as well to know about the Common Cultural Connections among the people living on the European Atlantic façade during Prehistory. 
Some of the researchers preparing at that timethe 2015 season of archaeological excavations, joined during one day the CCC team using the Discovery Bus to share with students and general public their knowledge about this impressive archaeological site.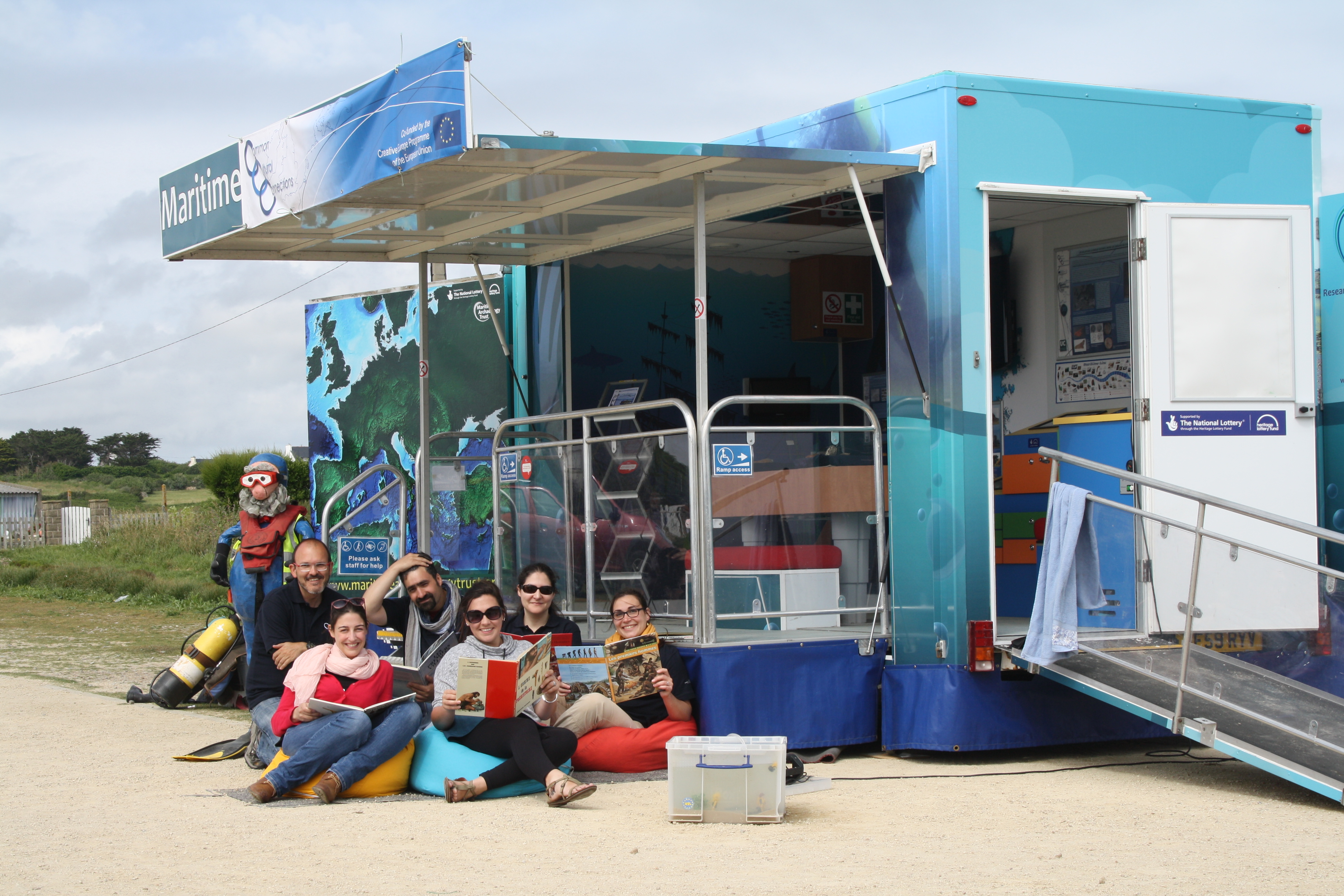 The team at Plouhinec-Menez Dregan